SESSION is a multimedia project and the result of the LiveLab Bern event, that was held in June of 2022 in and around the Federal Palace in Bern/Switzerland.
LiveLab is a proven artist-in-residence program developed for a group of MAGNUM photographers, students and locals. The images that were produced during the 2-week lab will be shown in exhibitions and a photobook as well as a behind-the-scenes documentary film.
Following LiveLabs in cities such as London, Shenzhen, Moscow, and Paris, the focus of LiveLab Bern was on the political process in and around Bern's Federal Palace. Cristina de Middel (Brazil), Newsha Tavakolian (Iran), Alex Webb (USA), and Alex Majoli (Italy) photographed the Swiss Parliament's 2022 summer session in Bern for two weeks. This outsider's view on federal politics provides new and interesting ideas from a variety of perspectives.
In MAGNUM PHOTOS group projects, an unfamiliar location is simultaneously investigated and revealed from several perspectives and in different visual languages.
The four photographers edited and selected their photographs in a public, experimental studio at the School of Design in Bern with Swiss curator Melody Gygax. This is a dynamic and creative endeavor that takes both the photographers and the viewers on a voyage of discovery. The approach is typical of MAGNUM PHOTOS and emphasizes the collective's collaborative mentality.
The LiveLab, as well as the photographing process, was captured on film. This documentary, directed by Reto Caduff, and the selected images will be shown to the public in Bern in August 2023. In addition to the exhibition and film, a photo book will be published as well. This is part of the 175th anniversary of the Federal Constitution.
LiveLab Bern is supported by the Swiss Parliment. It is a collaboration between MAGNUM PHOTOS, IMAGE and CONTENT, STURM & DRANG publishers and the School of Design Bern and Biel. It is coordinated by Andréa Holzherr, global exhibitions director at MAGNUM PHOTOS, Paris together with Reto Caduff and Melody Gygax.
The latest news on LiveLab Bern
A documentary film on the LiveLab Bern
Image and Content is currently working on a documentary about LiveLab Bern. The film will premiere in 2023 and show the behind-the-scenes of the project, featuring interviews with the photographers as well as curators and politicians.
Credits:
an IMAGE and CONTENT production
with MAGNUM PHOTOS
director: Reto Caduff
produced by Reto Caduff & Melody Gygax
co-producer: Magnum Photos
director of photography: Stephan Huwyler
editor: Maxine Goedicke
music: Roller Frei
soundmix: Bloop Sound and Music
camera equipment: Canon
featuring:
Alex Majoli
Newsha Tavakolian
Cristina De Middel
Alex Webb
release: summer 2023
A photobook with images from the LiveLabBern session by photographers Cristina de Middel, Newsha Tavakolian, Alex Majoli and Alex Webb will be released in August 2023 through Sturm & Drang publishers.
The book will contain essays by authors Tom Kummer and Roberta Fischli. It will be released in conjunction with the exhibition. The book will be released by Swiss independent publisher Sturm & Drang and distributed internationally.
LiveLab Bern exhibition 2023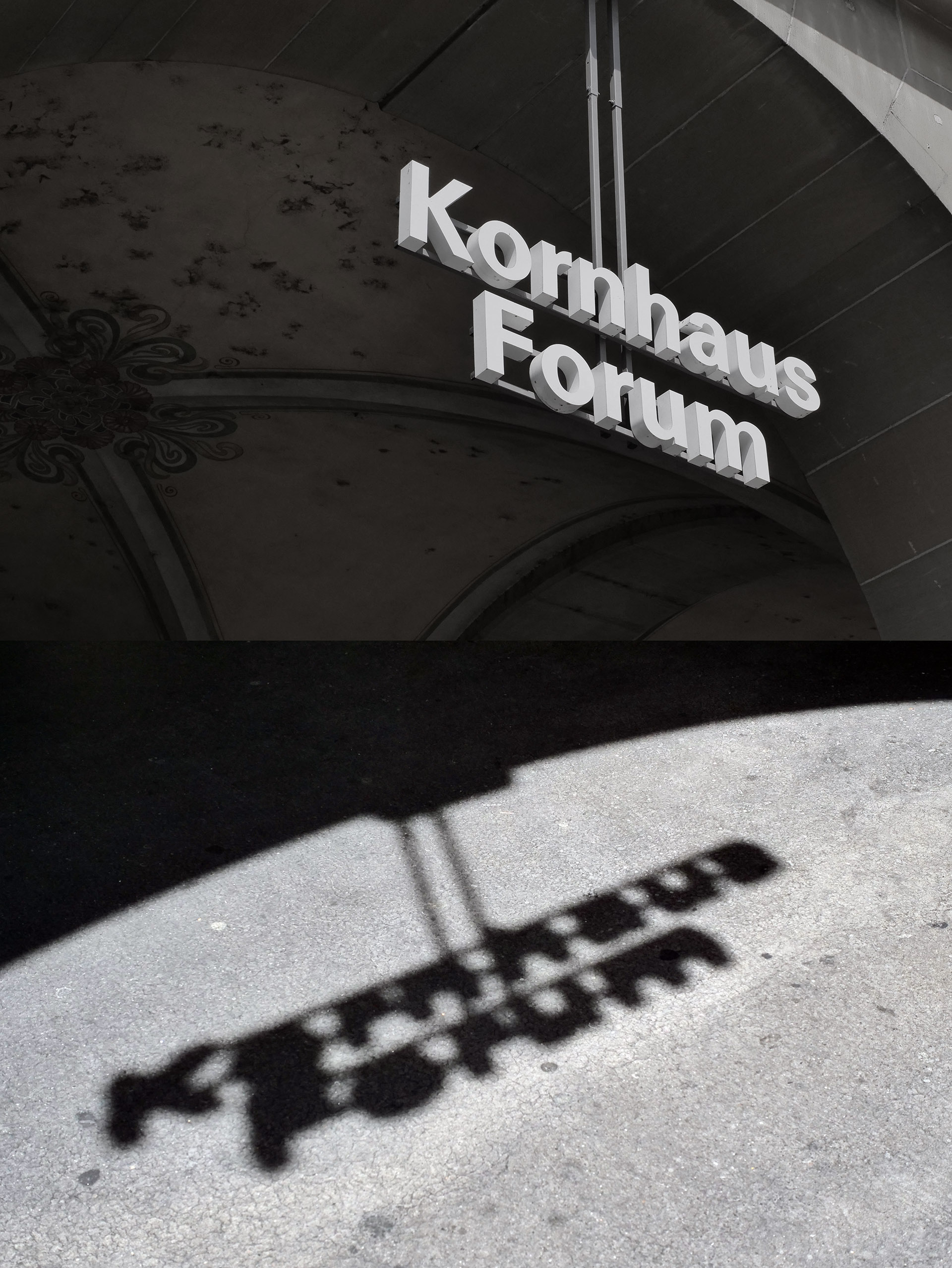 The LiveLab Bern exhibition will take place from August 18th 2023 – September 2nd 2023 at the Kornhaus Forum Bern, only steps from the Federal Palace.
More venues and dates will follow.
LiveLab Bern in the media